Diet and Nutrition
Conveniently located to serve the areas of Marin, San Francisco, Sonoma and Napa
One thing we all know about diet and nutrition: there is a wealth of information out there. Many get overwhelmed with daily news reports about the benefits of low-carb, or low-fat, or no sugar, or liquid only. The list is never ending. The Atkins diet had people losing a great deal of weight, only to gain it back, and gain even more weight. The low-calorie diet can leave you feeling hungry. Counting calories doesn't necessarily work as a long-term solution.
Eating and Weight Loss
You don't need to eat less to lose weight. You don't have to be hungry to lose weight. In fact, we believe that you have to eat to lose weight. You heard that right! And we will teach you how to do it. How do you eat to keep yourself focused, energized and not always hungry? How do you develop a diet that keeps your metabolism working, and gives you simple, whole-food based nutrition to nourish you throughout the day?
At PSS we have an old, but proven philosophy Keep it simple. We have created a simple program for a complicated problem.
We've seen over and over again that with a few simple guidelines and the support of an experienced fitness and nutrition expert anyone can change their relationship with food and achieve optimal health. Our program is a way of life.
We address your regular day-in and day-out schedule, but also the things that seem to crop up as roadblocks — travel, holidays, celebrations, insane work schedules, family meal planning. You name, we'll help you plan for it. 
Download Our Free Weight Loss E-book!
What Should You Eat in a Day?
Here's an example of a typical day's meal plan. No rocket science, no complicated recipes, just healthy nutritious food. 
| Breakfast | Lunch | Dinner | Snack | Water | Fitness |
| --- | --- | --- | --- | --- | --- |
| Two scrambled eggs, turkey bacon, pico de gallo | Grilled chicken breast with ½ c. Quinoa, plus 1 c salad | Lean protein burrito bowl with ¼ c black beans | Brown ride cake with tomato and avocado | 8 glasses/day | A 2-mile walk and 15 min situps/pushups |
Our Weight Loss Expert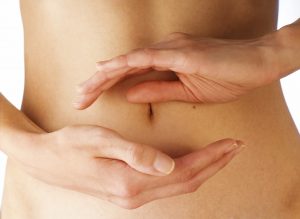 We know that excellent support is the mainstay of any program. Our weight loss expert has had years of experience with people who are longing to get control of their body and shape their life, on many levels. Bethany is the PSS Health and Wellness program director. She has devoted her life to helping people with weight loss, nutrition counseling, and behavior modification.
In addition to earning her Masters in Social Work, she is a Certified Nutritionist and fitness competitor. With her knowledge of food preparation and nutrition and interest in healthy living, Bethany created a successful specialty meal delivery business in San Francisco. After 20 years she decided it was time for a change and a more hands-on approach with people and patients. Plastic Surgery Specialists was lucky to be able to persuade Bethany to join the team. Years of experience and success put Bethany in a perfect position to guide you through your weight loss journey. She is a great listener, and coaches patients in a manner both straightforward and completely customized to their needs.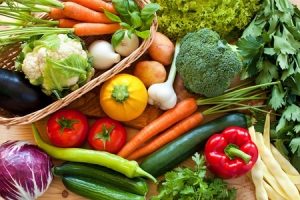 Bethany's background includes years of food preparation for clients who wanted healthy, tasty meals but did not have the time, energy or interest to prepare their meals. Before this focused career, she trained with some of the best chefs in the Bay area. Learning from the best allowed her to refine recipes and create new ones that were just as delicious, but had half the calories and fat.
She has continued to develop eating plans and recipes to help her PSS patients lose weight and create a habit of better cooking and eating habits. No one has more experience than a fitness competitor with reducing body fat while maintaining lean muscle mass. This philosophy is what sets PSS apart from the other programs. With the combined skills of understanding energy input and output, plus a deeper understanding of the behaviors that get in our way, she gets results where others fail.
Bethany has coached patients to lose as much as 25-75 pounds. With Bethany and the PSS team's support, they've learned new behaviors to make a weight loss program into a permanent, healthier, lifestyle transformation.
What is Included in the Health And Wellness Program?
Pharmaceutical help with appetite suppressants, where appropriate
Gastric Balloon Technology, where appropriate
Access to nutritionist (emotional and educational support)
InBody scans to track progress
Healthy lifestyle coaching
Plan targeting fat loss while gaining muscle mass
May include male hormone replacement
10% off any aesthetic procedure including surgery, injections, and lasers for one year upon completion of the program
Over

50,000

procedures performed
Over

75

years of combined experience
Our experienced team of surgeons combine an aesthetic perspective, the ability to listen closely to your needs, and the skills to achieve those desires. This combination of talent is a hallmark of a world-class plastic surgery clinic, located in Marin County, CA.
Meet Dr. HvistendahlMeet Dr. DouglasMeet Dr. Poulos
Black Diamond
How to Find Us
Plastic Surgery Specialists is known throughout the Bay Area for our excellence and expertise. Choose your area below to get accurate, easy-to-follow directions to our center.