It seems like everyone knows someone (or even themselves) who have visited a plastic surgeon – maybe to get rid of fine lines from age, possibly to increase their cup size, or to get rid of stubborn belly fat.
There are so many procedures available now, ranging from non-invasive to trauma reconstruction. Some procedures make drastic changes, while others offer discrete results that leave friends and family guessing at the exact improvements.
It's quite possible that more friends, family, and acquaintances than you are aware of have had work done. Cosmetic surgery has become extremely popular.
Four A's have made a huge difference:
Acceptance
Advancements
Access
Attitudes
Cosmetic surgery and treatments have become more accessible to a broader segment of the population. With so many technical and medical advancements in the past couple of years, cosmetic surgery has expanded to include a new range of procedures.
New, less invasive techniques offer less expensive alternatives (think along the lines of CoolSculpting®). While the widespread evidence of celebrities having procedures has also made facial plastic surgery more in demand and more acceptable.
Just looking at statistics proves how popular this kind of doctor's visit has become:
15.6 million cosmetic procedures (including both minimally-invasive and surgical) were performed in the United States in 2014, which was an increase of 3 percent since 2013.
Also, 5.8 million reconstructive surgery procedures were performed last year, which increased by 1 percent from 2013.
The desire for cosmetic work doesn't seem to be slowing down anytime soon.
But what are the most common cosmetic procedures?
Every year the American Society of Plastic Surgeons (ASPS) puts together a list of the top 5 cosmetic procedures in the United States.
This is the most current list:
Next year's list will probably be quite similar.
Breast augmentation
Breast augmentation surgery involves using breast implants or fat, referred to as fat transfer breast augmentation, to increase the size of your breasts or restore breast volume that has been lost after weight reduction or pregnancy.
Breast augmentation is clinically referred to as augmentation mammaplasty.
Breast augmentation can:
Increase fullness and projection of your breasts
Improve the balance of your figure
Enhance your self-image and self-confidence
Nose reshaping
Rhinoplasty enhances facial harmony and the proportions of your nose. It can also correct impaired breathing caused by structural defects in the nose.
Rhinoplasty surgery can change:
Nose size in relation to facial balance
Nose width at the bridge or in the size and position of the nostrils
Nose profile with visible humps or depressions on the bridge
Nasal tip that is enlarged or bulbous, drooping, upturned or hooked
Nostrils that are large, wide, or upturned
Nasal asymmetry
Liposuction
Liposuction slims and reshapes specific areas of the body by removing excess fat deposits and improving your body contours and proportion.
Liposuction techniques may be used to reduce localized fat deposits of the:
Thighs
Hips and buttocks
Abdomen and waist
Upper arms
Back
Inner knee
Chest area
Cheeks, chin and neck
Calves and ankles
Eyelid surgery
Eyelid surgery, or blepharoplasty, is a surgical procedure to improve the appearance of the eyelids.
Surgery can be performed on either the upper and lower lids, or both.
Whether you want to improve your appearance or are experiencing functional problems with your eyelids, eyelid surgery can rejuvenate the area surrounding your eyes.
Specifically, eyelid surgery can treat:
Loose or sagging skin that creates folds or disturbs the natural contour of the upper eyelid, sometimes impairing vision
Excess fatty deposits that appear as puffiness in the eyelids
Bags under the eyes
Drooping lower eyelids that reveal white below the iris
Excess skin and fine wrinkles of the lower eyelid
Facelift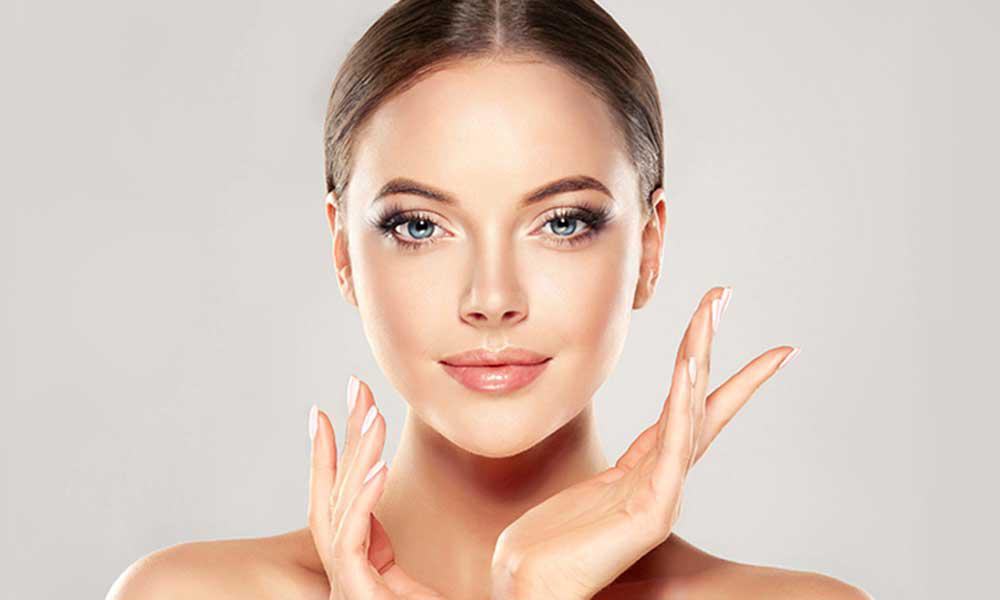 A facelift, or rhytidectomy, is a surgical procedure that improves visible signs of aging in the face and neck, such as:
Sagging in the middle of your face
Deep creases below the lower eyelids
Deep creases along the nose extending to the corner of the mouth
Fat that has fallen or has disappeared
Loss of skin tone in the lower face that creates jowls
Loose skin and excess fatty deposits under the chin and jaw can give even a person of normal weight the appearance of a double chin
Other popular procedures
Many agree that buttocks implants and lifts are the fastest growing procedures, currently.
Khloe Kardashian has one of the most famous derrieres in all of hollywood.
Her curves are as famous as she is, and achieving a similar look has become increasingly popular.
ASAP found the following statistics:
Buttock augmentation with fat grafting (11,505 procedures, up 15 percent from 2013 to 2014) – this is where fat is transferred (through liposuction) from one area of your body to your buttock in order to increase its size. Individuals who feel their backsides are too flat can use this procedure to increase the fullness, roundness and projection of their derriere.
Buttock implants (1,863 procedures up 98 percent from 2013 to 2014) – this is similar to breast implant surgery. Implants are placed under or over muscle in the buttock.
Buttock lift (3,505 procedures up 44 percent from 2013 to 2014) – this procedure is less invasive and many find that it delivers the most realistic looking results. Sometimes it is referred to the Brazilian Butt Lift.
While implants on your buttock is more of a drastic cosmetic procedure (although saying you do a lot of squats at the gym might work..), more individuals are opting for minimally invasive procedures that subtly change and improve their physical appearance.
Also from ASAP's yearly research:
Let's break down what each of these procedures does, to find out exactly the kind of minimally-invasive work many individuals are getting done and why.
Botulinum toxin is a purified substance that's derived from bacteria. Commonly known types of botulinum toxin type A injections include Botox and Dysport.
Injections of botulinum toxin blocks muscular nerve signals, which then weakens the muscle so it can't contract. The end result is diminished unwanted facial wrinkles.
Botulinum toxin can be used to help smooth:
Crow's feet
Forehead furrows
Frown lines
Skin bands on the neck
Soft tissue fillers (dermal fillers) help to diminish facial lines and restore volume and fullness in the face.
As we age, our faces naturally lose subcutaneous fat. The facial muscles are then working closer to the skin surface, so smile lines and crow's feet become more apparent.
The facial skin also stretches a bit, adding to this loss of facial volume. Other factors that affect the facial skin include sun exposure, heredity, and lifestyle.
Dermal fillers can be used to:
Plump thin lips
Enhance shallow contours
Soften facial creases and wrinkles
Improve the appearance of recessed scars
A chemical peel uses a chemical solution to smooth the texture of your skin by removing the damaged outer layers.
Although chemical peels are used mostly on the face, they can also be used to improve the skin on your neck and hands.
A chemical peel is one of the least invasive ways to improve the appearance of your skin. Sun exposure, acne, or just getting older can leave your skin tone uneven, wrinkled, spotted or scarred.
A chemical peel can help improve:
Acne or acne scars
Age and liver spots
Fine lines and wrinkles
Freckles
Irregular skin pigmentation
Rough skin and scaly patches
Scars
Sun-damaged skin
Laser hair removal is a non-invasive technique that uses highly concentrated light to penetrate hair follicles. The intense heat of the laser damages the hair follicle to inhibit future hair growth. Laser hair removal is effective for most parts of the body.
Microdermabrasion treatments use a minimally abrasive instrument to gently sand your skin, removing the thicker, uneven outer layer.
This type of skin rejuvenation is used to treat light scarring, discoloration, sun damage, and stretch marks.
Microdermabrasion can:
Improve age spots and blackheads
Improve hyperpigmentation (patches of darkened skin)
Exfoliate your skin, resulting in a refreshed appearance
Lessen the appearance of stretch marks
Reduce fine lines and wrinkles
Reduce or eliminate enlarged pores
Treat acne and the scars left by acne
These kinds of procedures require minimal to no downtime, produce subtle aesthetic results, and cost less than surgical work. Options like this are very attractive to many different kinds of individuals: moms on the go, business professionals, celebrities, and many more.
Conclusion
Because of the four A's (Acceptance, Advancements, Access, Attitudes), cosmetic surgery has become increasingly popular.
No longer is plastic surgery reserved for only the rich and famous. Many individuals, from all walks of life, are choosing to find out their options for cosmetic procedures.
Whether someone is opting for one of the five most popular procedures (breast augmentation, nose reshaping, liposuction, eyelid surgery, and facelift), enhancing their derriere, choosing a non-surgical option, or getting any kind of cosmetic procedure, they are not alone.
There are millions of individuals across the country finding the results they want through plastic surgeons.
Were you surprised by the top 5 procedures? What did you think would make the list? Comment below.