Body Contouring
Conveniently located to serve the areas of Marin and San Francisco
What is Body Contouring?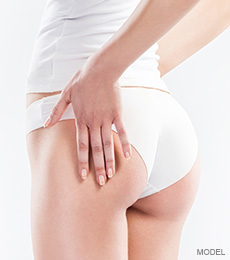 Body Contouring is a term that refers to procedures that lift and tighten the abdomen, inner and outer thigh, and in some cases medial thigh and buttock concurrently. In other words, all areas from the bottom of the breast to the mid-thigh are addressed with a combination of skin tightening and fat removal or repositioning falls under the umbrella term of body contouring. San Francisco Bay Area residents who choose Plastic Surgery Associates in Marin County often modify the procedure to include an Arm Lift or Breast Reduction. Liposuction may be included as part of the surgery, which is also called a Body LIft.
Over

40,000

procedures performed
Over

40

years of combined experience
Our experienced team of surgeons combine an aesthetic perspective, the ability to listen closely to your needs, and the skills to achieve those desires. This combination of talent is a hallmark of a world-class plastic surgery clinic, located in Marin County, CA.
Black Diamond

Get a 3D preview of your possible results.
Learn More
Smartlipo uses laser technology to permanently destroy unwanted fat cells, tighten tissue and improve overall bodyshape – all with minimal downtime.
Learn More
Best Candidates
If you've recently lost a lot of weight and hope to rid yourself of excess skin around the mid-section and elsewhere, you are probably a good candidate for Body Contouring. In our Greenbrae surgical center, our board-certified surgeons can sculpt and shape the most common problem areas on the body, creating a toned and fit-looking physique. Candidates for Body Lift surgery should have completed their weight loss program and attained a stable weight. They should be in good health and feel committed to maintaining a healthy lifestyle post surgery.
The Procedure
Because Body Contouring surgery can address several areas of the body, the necessary steps for the procedure will differ widely from one individual to another. The Body Lift surgery usually beings with a circumferential incision (like a thin belt) around the middle of the body. From this center point, excess skin and fat can be removed and tissue and muscle can be tightened. A complete lower Body Lift will improve the buttocks, abdomen, waist, hips and thighs. Liposuction may help produce heightened results. A combination of sutures, tapes and skin adhesives may be used to close incisions following the Body Contouring procedures.
Before & After Photos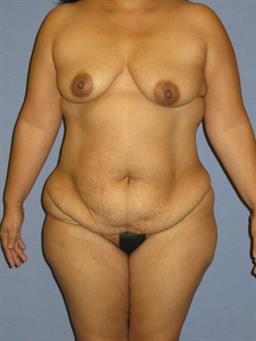 Before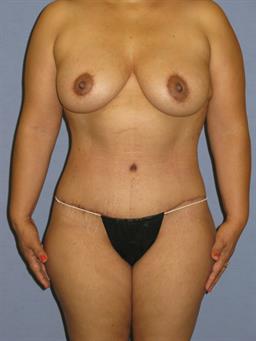 After
View More Before & After Photos
Post Body Contouring Surgery
Body Lift surgery can take four to seven hours and is performed under general anesthesia. Most patients who have Body Lift procedures will want to wait three to four weeks to return to work. The results are visible almost immediately, though it may take well over a year for the full result to become evident.
Visitors searching for information on Body Lift may also be interested in Liposuction and Tummy Tuck. If you are considering body contouring surgery and live in Mill Valley, San Rafael, or another area of Marin County, please schedule a consultation with Plastic Surgery Specialists today. Contact us at (415) 925-2880.
FAQs
Who is a candidate for a lower body lift?
Patients who have had major changes in body size, such as massive weight loss from bariatric surgery are great candidates. Typically these patients have an envelope of skin that no longer fits their body size. Therefore, it is necessary to tailor this "skin suit" to a size that matches the new body appearance. By extending the scar from the tummy tuck circumferentially to the crease just above the buttock, the entire waistline, buttock, and lateral thigh can be lifted in one procedure. In some cases, an additional incision is made in the inguinal crease and the medial thigh is lifted, as well. The transition from tummy tuck to the full body lift depends on the anatomy but the improvement in results can be striking.
What is the recovery like from lower body lift?
As would be expected, the more surgery required, the longer the recovery. However, the increased recovery is primarily limited to the first week as it is difficult to be comfortable with the incisions on the front and back of the body. If this surgery is contemplated, it is very important to have assistance at home for the first several days following the surgery.
Is body lift surgery sometimes combined with breast or facial surgery as the laxity appears common to all areas?
In many cases, surgery in all areas is required to achieve an optimal balance in body contour. Your doctor can determine the best way to safely stage the operation in order to achieve the best predictable result. This can better be determined in consultation.
How to Find Us
Plastic Surgery Specialists is known throughout the Bay Area for our excellence and expertise. Choose your area below to get accurate, easy-to-follow directions to our center.