Tools for Success
Conveniently located to serve the areas of Marin, San Francisco, Sonoma and Napa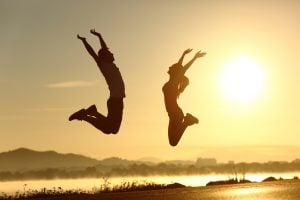 We all feel the pressure of everyday life's packed schedule. How to stay on top of healthy living? We have some strategies and tools for you!
Our commitment to excellence in helping you reach your goals includes your experience long after you leave our office.
Tips for Food
Recipes
One great feature is the inspiring and easy recipes to review as you shop for groceries. Videos show you how to make healthy snacks, quick breakfasts for on-the-go, or dinners that go together in 10 minutes. Following a diet plan can and should include food choices that are just as good and tasty as what were "pre-healthy choices." Fresh whole food, grilled with olive oil spray lets the flavor of the food shine through. It leaves you with energy and focuses at the end of a meal, rather than a feeling of heaviness and fatigue.
These gradual changes in what you eat, and how you prepare it, can lead to so many benefits beyond looking better. More energy, a zest for life, an ability to get up and go; more life experiences that are joyful and leave you feeling great. It is hard to put a value on this kind of transformation. And it is within your grasp if you choose it.
Portion Control
Healthy eating is important, but so is portion control. Learn what you can fill your plate with (healthy veggies), and other food groups to size correctly for weight loss. Gradually your taste for "bad" foods will surprisingly decrease. And the feeling of sluggishness associated with high fat, or high-calorie foods becomes less appealing. It is not to say we can't have a "cheat" day or a spectacular meal for a special occasion. The important thing is to have the support and accountability to know the hard-won new weight loss and healthy habits will take over the next day.
Behavior Modification
Do you use food to relieve stress? Read and listen to programs about how to change those habits. Stress eating is very common in our fast-paced world and is hard to combat. Helpful suggestions include choosing exercise, or a phone call, instead. Or reading something fun. Journaling helps to relieve stress and get your thoughts on paper. These suggestions not only help with your diet but with your overall health.
Forming Healthier Habits
The science of how habits form and how they change has been researched quite a bit in the last few years. There is a timeline for what it takes to change a habit. Typically four weeks is a minimum to break a bad habit or to form a good one. Good news is if you can hang on for a month, it gets easier. And the benefits start to outweigh the cravings.
Forming Partnerships
PSS is here to help you succeed, and we are committed to continually looking for the best innovative tools and technologies for you and your journey to better health.
Beyond Digital App
PSS also offers gastric balloon intervention. What does that mean? Gastric balloons have been around for 20 years or more to help people with obesity and eating disorders. As the technology has progressed, and the treatment, success of the balloons have made them a viable option for steady weight loss. Please read more about this choice here.
What is Included in the Health And Wellness Program?
Pharmaceutical help with appetite suppressants where appropriate
Gastric Balloon Technology where appropriate
Unlimited access to nutritionist (emotional and educational support)
Mobile App to help on the go
Unlimited InBody scans to track progress
Healthy lifestyle coaching
Plan targeting fat loss while gaining muscle mass
May include male hormone replacement
10% off any aesthetic procedure including surgery, injections, and lasers for one year upon completion of the program