Gastric Balloons, including Obalon and Orbera
Conveniently located to serve the areas of Marin and San Francisco
Lose 3x more weight than diet & exercise alone!
More than 220,000 people worldwide have successfully lost weight and kept if off with ORBERA®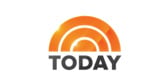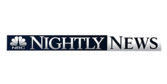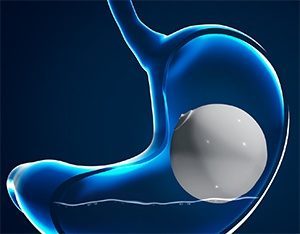 Weight loss can be enormously challenging. We live in a fast-paced world where taking care of yourself becomes harder every day. Time is always crunched, rest is never enough, having fun is good but may be costly to the waistline.
Prioritizing your health seems like a no-brainer, but do we do it? Not always. Imagine losing 30 lbs. What would a confident new you feel like? How easy would it be to keep up with your kids? Or play an extra round of golf? Or really look forward to bikini time at the pool in Cabo?
PSS introduced the Health and Wellness program with gastric balloons to fill the need of patients who come to us desiring surgery but are not ready for it. They are too heavy to get the results they want.*
*Results May Vary
Lose 2-3x The Weight of Diet and Exercise Alone
We know that it takes about four to six weeks to change a bad habit to a good one. Why is that important? Because we occasionally need a hand in the first part of the weight loss journey; to change habits, to get us through.* For this reason, we introduced the gastric balloon concept to our practice.
As you begin to see the effects of calorie reduction, we teach you new eating habits that change your long-term health profile.* The balloon is a temporary intervention, literally. It sits in the stomach and occupies space, preventing overeating.* While developing healthier eating habits, this device helps keep you on the straight and narrow, feeling good, but full, with smaller amounts of food.*
New exercise and eating habits are the only answer to sustained weight loss and stabilization. Gastric balloons are a temporary help to solve a "lifestyle" problem.* These balloons are placed without any need for surgery and removed just as easily.* They can be uncomfortable initially, but that feeling typically goes away within the first week.*
*Results May Vary
A Roadmap To Long-Term Weight Loss
The partnership program included with the balloons is the Health and Wellness program. This program, led by our Health and Wellness Director Bethany, is your roadmap to successful, long-term weight loss.*
Drs. Poulos and Hvistendahl will consult with you on the proper choice for your balloon.
As you make the decision to lose weight and lighten your life, we will be with you every step of the way. Our support program continues a full six months after the balloons are removed.
As an aesthetic surgery practice, we are here not only to make you look good but feel good.* If your goal is to Reshape Your Life, we also offer you a 10% discount on any surgery for a year after your balloon program. Those who come to us with a desire for a Mommy Makeover or Tummy Tuck may be disappointed when the doctors recommend a weight loss program before reshaping with surgery. This recommendation is for your health and wellbeing. We want your surgery to be effective, transformative, and ultimately to allow you to achieve your goal; a healthier, more fit, shapelier, and happier you.*
*Results May Vary
Download Our Free Weight Loss E-book!
Please contact us so we can walk you through your choices and begin your health and wellness journey.
Quotes from Patients
"Since ORBERA®, my life has changed dramatically. I can participate in a lot more things with my friends and my family. I can do more social activities… I'm just having fun now!"*
Stuart, lost 29 lbs*
"The minute I walked into PSS I know I was in the right place. They were so welcoming, and I am so excited with my results. To date, with Obalon ® I've lost almost 30 lbs. I'm getting ready to go out and buy new clothes because I've lost 2 dress sizes too!"*
Heidi, lost 30 lbs
"I visited a dietitian every month. I learned about lifestyle change, lifestyle eating changes… it's the best thing I've ever done."*
It's the best thing!
Angela, lost 42 lbs*.
"To someone considering ORBERA®, I'd just say do it. It's a great option if you don't want to have surgery and it's a great way to lose excess weight."*
I'd just say do it.
Carol, lost 21 lbs*
*Results May Vary