Weight Loss Program E-Book

Plastic Surgery Specialists has the options and experience to effectively help you lose weight and keep it off. Read our free eBook to learn more about our weight loss program.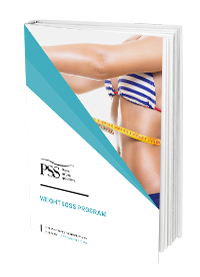 Whether you're new to weight loss, hope to get rid of that last few pounds, or are trying to restore your pre-pregnancy body, our e-book will give you the information you need to make an informed decision about your options.
Our weight loss e-book has answers to many common questions about healthy ways to quickly lose weight. You'll learn more about:
Pharmaceutical help with appetite suppressants
Gastric balloon technology
Healthy lifestyle coaching
Hormone replacement
Complete the form on this page now and we will email you a copy of our Weight Loss Program E-book!