It's the end of summer, but we aren't quite ready to put those bikinis up. Hot tub, anyone? Let's take a look at SmartLipo, the latest technology available in transformative fat removal in target areas.
Stubborn fat deposits can affect our overall body image and self-esteem, especially when hours at the gym are not producing noticeable results. The Spa at PSS offers a variety of non-invasive options like CoolSculpting is a non-surgical option for fat loss, but liposuction is still the gold standard for targeted results that remove 100% of the fat in the area treated. It is usually the next step one considers when natural weight loss efforts have proven ineffective.
At PSS, we are proud to offer SmartLipo, the new and improved version of traditional liposuction; it literally melts fat away. This minimally invasive procedure requires less downtime than its traditional counterpart while still delivering the same amazing results.
What is SmartLipo?
SmartLipo is an advanced version of traditional fat reduction methods. This popular procedure uses state-of-the-art technology, making it one of the most effective minimally invasive body contouring procedures on the market today. The advanced procedure uses 3 different lasers to melt deep and superficial fat deposits and tighten skin at the same time. Because the technology uses heat to melt the fat, this procedure minimizes bruising that can occur with traditional liposuction.
Am I A Good Candidate for SmartLipo?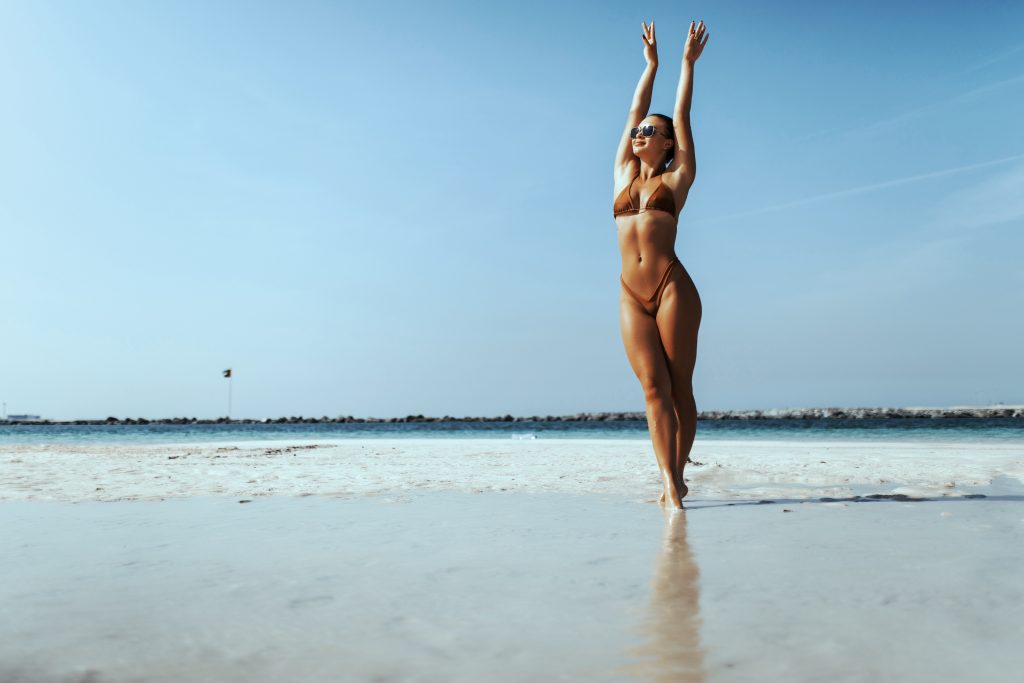 The best candidates for a SmartLipo procedure are men and women who have small areas of localized excess fat that are not responsive to working out or a healthy diet. It is important that you are in good health, maintain a stable weight, and have realistic expectations of the procedure outcomes. SmartLipo and other body contouring procedures are not a substitute for a healthy diet or exercise but should be used when all weight loss methods have been unsuccessful.
What Areas Can SmartLipo Treat?
SmartLipo can be used on multiple areas of the body, providing effective treatment for troublesome fat in even those "hard to reach" areas. The most common areas that can be treated with SmartLipo are listed below:
Arms
Male Chest
Abdomen
Back
Flanks
How Long is the Recovery After SmartLipo?
Usually, the procedure takes about 1 to 2 hours and patients are discharged shortly after surgery. After surgery, most patients wear a compression garment for 1 to 3 weeks. SmartLipo usually affords less bruising and a quicker recovery, especially if no general anesthesia is involved. Depending on the size of the treatment area, patients can often return to normal activities or work in just a few days.
Are you interested in eliminating stubborn fat? SmartLipo is a great option for serious results, but we also offer a variety of treatments like CoolSculpting and Renuvion skin-tightening that can help in other ways. Call us at (415) 925-2880 to schedule your consultation today, and we'll work directly with you to come up with a plan that meets your specific desires and needs.