Cellfina – Cellulite Reduction
Conveniently located to serve the areas of Marin, San Francisco, Sonoma and Napa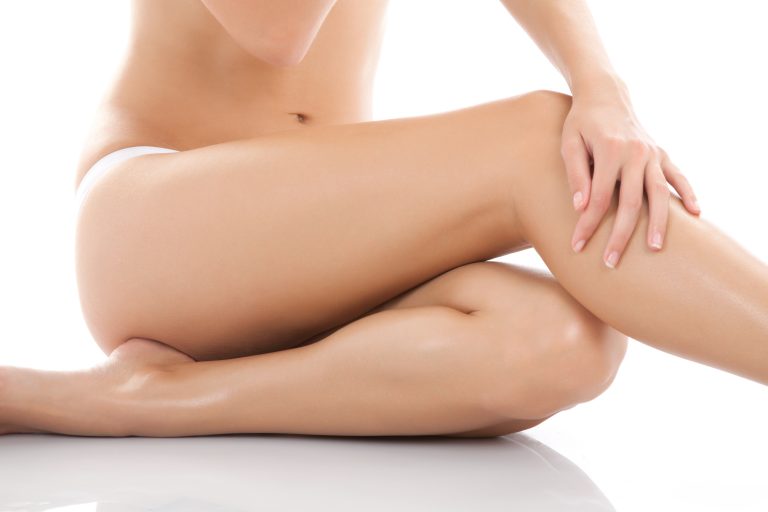 Do you struggle with stubborn areas of cellulite that are unresponsive to exercise or diet? Cellfina is a revolutionary technology that quickly reduces dimpled skin. Enjoy smooth skin after just one treatment!
Many women have cellulite and are concerned about its effects on their appearance. You shouldn't feel self-conscious when wearing a swimsuit or shorts.
Come see the plastic surgeons at Plastic Surgery Specialists. Our comprehensive selection of treatment modalities can quickly and effectively reduce your cellulite for years!
About Cellfina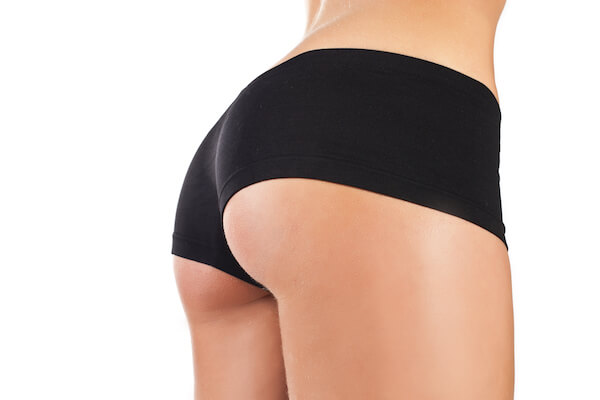 With a 93% patient satisfaction rate, Cellfina is a proven cellulite reduction procedure. Finally, a treatment for one of the most notorious skin concerns that has plagued clients for years: cellulite. Dimples are cute on kids but are frustrating when found on your butt or thighs.
The Cellfina® System is the only FDA-approved minimally-invasive procedure clinically proven to improve the appearance of cellulite for at least three years—the longest FDA-cleared duration for a cellulite treatment. Cellfina treats the primary structural cause of cellulite by clipping the fibrous bands that cause dimpling, resulting in a smooth and healthy skin texture
At PSS, we now provide Cellfina treatment to our patients because it is FDA-approved, and has the highest patient satisfaction of any cellulite treatment device on the market!
It is satisfying to be able to offer our patients a procedure that really works, and gives you a smooth, bikini-confident appearance with very little downtime!
What Causes Cellulite?
We're all too familiar with those stubborn dimples that keep developing as we age. Those dimples are caused by fat cells and fibrous bands called septae. The septae are in the epidermis layer and are attached to the skin's surface. As fat cells become enlarged, they push up against our skin.
A dimple is created when the fat cells push against an area of skin a septae is attached to. The septae pulls down on the skin and creates an exterior "dimpled" appearance.
Cellulite creates uneven skin texture that can multiply in an area. Many women with cellulite express interest in correcting the irregularities so as to regain smooth, flawless skin.
Cellfina is a revolutionary treatment for cellulite because it corrects its structural cause by releasing the septae. You can have toned, smooth skin in just one hour!
Why Cellfina?
We provide Cellfina because of all the happy patients that have been impacted by the treatment! Patients in the clinical study showed significant improvement within three days after the treatment. Three years after treatment, 100 percent of Cellfina patients had noticeable improvement (based on the Global Aesthetic Improvement Scale (GAIS)).
3 months: 85% satisfied patients
1 year: 94% satisfied patients
2 years: 96% satisfied patients
3 years: 93% satisfied patients
Cellfina is capable of improving the quality of your skin quickly and effectively. Cellfina provides impressive results that will improve your self-image and help you feel comfortable in your skin!
Benefits of Cellfina
There are many physical and mental benefits to reducing your cellulite. You deserve to be confident in your skin no matter what you are wearing! Cellfina can help you achieve your desired skin texture in just one procedure. Patients who undergo Cellfina will enjoy benefits such as:
Smoother skin
Minimally-invasive treatment with little to no downtime
Long-lasting results
Safe procedure that boasts a simple recovery
Even-textured skin
Little to no risks
Boosted confidence
This profound treatment will have you trying on swimsuits and skirts in no time! Contact our offices today to discuss if Cellfina is a good option for you.
Removing cellulite will transform the way you appear!
Who is a candidate?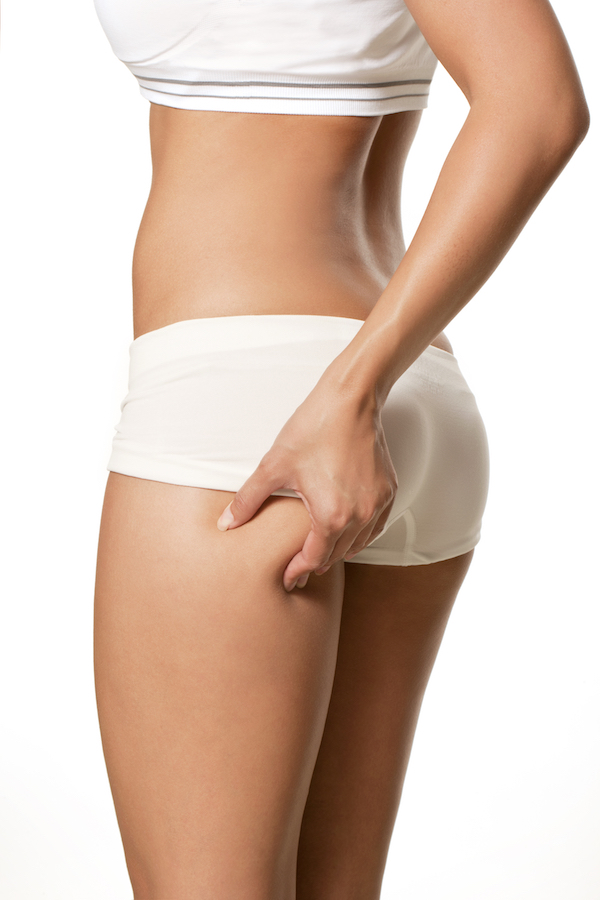 Cellfina is for people of ages and lifestyle. It is commonly performed on women between the ages of twenty and sixty.
The thighs and butt are the most common areas to be treated as most women will experience the development of cellulite in these areas during their lifetime. However, we encourage anyone who is interested in the phenomenal benefits of Cellfina to schedule a consultation with PSS to learn more.
The most appropriate candidates are those with good skin texture, who've struggled with distinct dimpling and the appearance of cellulite.
Cellfina is not for weight loss or fat reduction, but rather, to change the appearance and texture of the skin, making it more smooth.
Cellfina with Top-Ranked Marin County Specialists
PSS has three highly-qualified surgeons located in the Bay Area of California.
Dr. Stanley G. Poulos is certified by the American Board of Plastic Surgery. He has been passionate about cosmetic surgery for many years and enjoys improving his patient's quality of life. Dr. Poulos specializes in cosmetic breast surgery and body contouring procedures. He is well experienced and has helped develop rejuvenation techniques.
Today, Dr. Poulos is recognized as one of the leading plastic surgeons in Marin County and the San Francisco Bay area.
Dr. Yngvar A. Hvistendahl is also one of the top plastic surgeons in the San Francisco Bay Area. Dr. Hvistendahl is a board-certified plastic surgeon who helped found PSS. Highly qualified, Dr. Hvistendahl is committed to providing his patients with safe treatments that provide beautiful, natural results.
As an experienced Board-Certified plastic surgeon, Dr. Douglas utilizes the latest techniques and technology along with tried-and-true methods to ensure the safest and best results.
At PSS, we pride ourselves on providing the best care for our patients. The multi-decade experience of our surgeons shows our patients that we are committed to providing them with excellent care and cutting-edge techniques.
Consultation
In your personal consultation, you will meet with one of our two highly-qualified plastic surgeons. In this consultation you will get the opportunity to share your cosmetic goals and expectations of a Cellfina procedure. Your surgeon will explain the procedure, its risks and long-lasting benefits.
Your medical history, current health, past procedures and drug allergies will be disclosed and discussed to ensure a Cellfina procedure is healthy for you. Your surgeon may suggest alternative solutions that will better achieve your desired outcome.
A physical examination of the concerning area will be administered so your plastic surgeon can understand how to best achieve your goals. The skin elasticity will be tested and photographs will be taken.
All of our patients are welcome and encouraged to ask questions and express concerns, we are here to help you be confident in your choice!
Preparation
We recommend our patients stop smoking and taking antihistamines a few weeks before their treatment. These products can negatively affect blood circulation. Avoiding them for some time will help lessen swelling and bruising and will quicken your recovery period. We suggest you wear loose-fitting pants or sweats to the procedure to help you remain comfortable after the treatment.
How Cellfina works
Before the procedure starts, the predetermined areas will be cleaned and marked for treatment. Injections of a numbing solution will be administered to make the patient more comfortable.
The device works by targeting the dimples directly, and carefully mapping appropriate insertion points for the needle device. Septae, or bands, located beneath the skin's surface are cut using a micro-blade. This is done in the predetermined area until the treatment is complete. A compression garment will then be applied.
Walk in with cellulite and walk out with beautiful, smooth skin.
Recovery
Many patients are able to drive themselves home after the procedure and experience virtually no discomfort. Patients often return to work the next day. There is significant bruising because of the subdermal injury. Swelling is expected, and usually well-controlled with compression garments, Arnica and even ice. Compression garments will need to be worn for some time as the body adjusts to its new shape.
The patient is asked to take it easy for a few days while the subdermal injuries heal. The swelling should go down quickly as the saline and numbing solution drains out of the injection site. Occasionally there is some lumpiness from the procedure which can be treated by lightly massaging the area.
A follow-up appointment a few days after the procedure will allow your surgeon to see how your recovery is going.
Lasting Results
After as little as three days you should see impressive improvement. After several weeks, most bruising is resolved and the texture of the treated area will be smoother. Improvement continues as the body heals and starts to build collagen under the skin.
Once the bands are released, they don't reappear. This procedure is a one-and-done system, unless other areas become more prominent as skin becomes smoother. Call us to assess your problem areas today!
Cost of Cellulite Treatment in Marin County
The cost of each treatment will differ between patients. At PSS we recognize that each patient comes into our offices with a particular goal and unique body. No two patients are the same and our approach reflects that. We tailor personal treatment plans for our patients that will achieve their best outcome!
If you are tired of stubborn cellulite and want transformative, lasting results, schedule your consultation today at (415) 925-2880!