In modern culture, there has been a renewed interest in round and shapely buttocks and we receive a lot of inquiries from patients asking if they are good candidates for a Brazilian Butt Lift procedure. With the soaring popularity of social media and celebrities like Kim Kardashian sporting a big booty, this procedure has hit the mainstream. In this blog, we will discuss what makes up the BBL procedure, the alternatives, as well as the recovery and anticipated results. If you have a flat butt, can't achieve a rounded shape after tons of squats, and want to look amazing in your favorite outfits, keep reading!
What is a Brazilian Butt Lift?
To start, a Brazilian Butt Lift, or BBL for short, is a surgical procedure that is performed under general anesthesia in our fully accredited surgical center. We like to think of a BBL as a two-for-one procedure that will improve your appearance in a number of ways. You get the benefits of both liposuction as well as a full and round posterior by strategically transferring fat collected during liposuction to your buttocks. We use the exact same techniques employed during our cosmetic liposuction procedures to collect excess fat from the tummy, flanks, thighs, back, and arms.
Our board-certified plastic surgeons use the SAFELipo technique and Vaser devices to collect fat while minimizing the risks of contour irregularities than can occur with inexperienced surgeons or suboptimal techniques.
The experts at PSS have been doing this for years and have the Bay Area's largest collective experience with fat transfer procedures. The fat is then processed to remove non-viable tissue, draw off extra fluids, and add growth factors from your own body to enhance the survival of transferred cells. If you have a few stubborn areas of fat that just won't go away with good nutrition and exercise, the liposuction part of the procedure can help you achieve that flat tummy, smooth arms, or more proportioned thighs that you've always dreamed of. After the fat is collected and processed, it is placed in the buttocks through very tiny incisions to create a full, round appearance that complements your figure and creates amazing curves in all the right places.
How Long Will My Brazilian Butt Lift Results Last?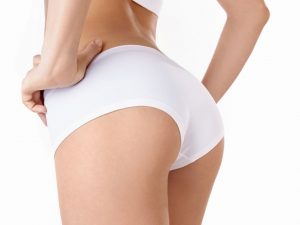 This is a great question, and one we hear frequently during our consultations. A Brazilian Butt Lift, like other fat transfer procedures to the face or breasts, relies on the transferred fat finding a happy new home with good blood supply and the ability to survive. Fat transfer has been around for about 20 years now and the statistics on fat survival are very accurate and have remained stable over time. On average, about 60-75% of the fat that is transferred will survive and be a permanent part of your body. The transferred fat cells take on the characteristics of the surrounding buttocks fat over time and will shrink and enlarge with changes in weight just like other cells in the area. The cells that do not survive are naturally reabsorbed and eliminated by your body's own scavenger and clearance systems. It is very important to realize that the results that you see immediately after surgery will change, and the final results are often not completely evident until 6-9 months after surgery. There are a few tips and tricks to help maximize the survival of the transferred fat that will be covered in the Recovery After BBL section of this blog.
What Other Procedures Can I Have With a BBL?
Performing multiple procedures at the same time is very common. The ability to safely have multiple procedures will depend on your overall health and the complexity of the procedures being considered. For most healthy patients, BBL can be safely combined with tummy tuck, breast augmentation, breast lift, arm lift, or thigh lift. The current safety recommendations include limiting total surgery time to no more than 6 hours and no more than 5 liters of total liposuction, although some states have more stringent laws regarding the amount of liposuction that can be performed. At Plastic Surgery Specialists, we our surgeons have over 75 years of combined experience and will partner with you to develop a safe surgical plan that fits your cosmetic goals and recovery timeline needs.
What is the Recovery from Brazilian Butt Lift Like?
Recovery after a BBL is fairly straightforward but does require a little creativity on your part. You won't be able to sit or lie down directly on your butt for about 2 weeks after surgery, so you'll need to sleep on your stomach or side and sit in a way that doesn't put pressure on your backside. We generally recommend rolling up a yoga mat under your thighs or purchasing a Booty Buddy from the internet to make sitting comfortable during your recovery.
The areas that have been treated with liposuction will be bruised and swollen for up to two weeks after surgery.
You will be wearing a compression garment that is specifically designed to optimize your BBL results and keep the liposuctioned areas smooth and free of contour irregularities. The compression garment is a critical part of your recovery and your PSS surgeon will guide you in the recovery process as to how long you will need to wear it. We generally have patients wear the garment for 6 weeks after surgery, but some circumstances may change that to slightly shorter or longer to get the best results.
When Can I Go Back to Work After My Brazilian Butt Lift?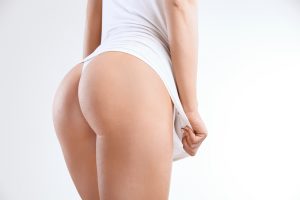 We always answer that question with another question – What kind of work do you do? For most patients who work in an office setting and sit at a desk using a computer, taking a week or two off will usually suffice. You may have to endure a few questions and looks about why you are sitting on a yoga mat or a Booty Buddy, but that part is up to you. It also depends on if you have had any procedures in addition to the BBL. If your job offers a work-from-home option, it is worth looking into for a few weeks. For patients who have jobs requiring more physical exertion, heavy lifting, climbing a lot of stairs, or being in uncomfortable positions for prolonged periods, we recommend 3-4 weeks off work. Most patients can start gentle exercise after 4 weeks and return to full, normal activities by 6-8 weeks after surgery. You only get one good chance to heal after your procedure, so take the time to plan your recovery with the same care that you choose your surgeon and surgical date. If you are planning to have your procedure before a big event like a wedding, class reunion, or vacation, it is best to have the procedure 3-4 months before the event to allow time for healing and for the swelling to go down.
What if I don't have enough fat for a Brazilian Butt Lift?
Many slim patients want to enhance their buttocks but may not have enough fat to get the job done and provide a satisfactory result. In these cases, there are a few options. One option is gluteal implants that are surgically inserted under the gluteal muscles and provide shape and fullness. These can be more prone to infections and capsular contracture than BBL but represent a very nice alternative for those with very little fat.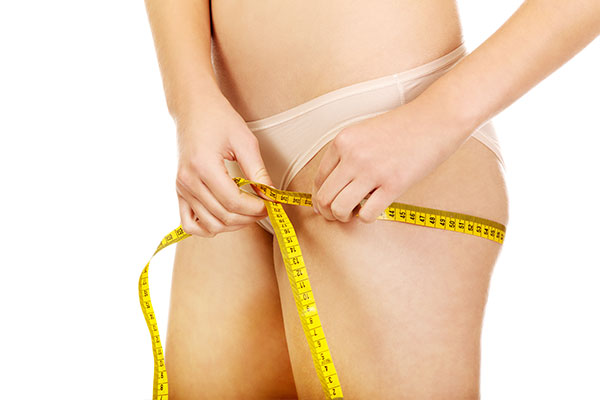 A second attractive alternative is Sculptra or Radiesse injections. These fillers have been used with great success on the face and hands for years. Buttock augmentation will fillers can help smooth cellulite but take multiple treatment sessions and time to build up an adequate amount to achieve good cosmetic results. If you just need a little help, building muscle volume with our Emsculpt treatments may get you where you want to be.
Why Choose Us
Now that you are all educated about BBL, the last question is – Why should I choose Plastic Surgery Specialists for my Brazilian Butt Lift? Plastic Surgery Specialists is one of the oldest and most recognized plastic surgery practices in Marin County and the greater San Francisco Bay Area. Our three board-certified plastic surgeons have over 75 years of combined experience and have been doing Brazilian Butt Lifts for years. We operate in our fully accredited surgery center and employ only board-certified anesthesiologists to ensure that your safety is always at the forefront. As an established practice, we have all of the alternatives available to our patients and aren't just a one-trick-pony trying to sell cheap BBLs. We are proud to offer Brazilian Butt Lifts, Emsculpt, Sculptra, and Radiesse so that you know you have choices when it comes to buttock augmentation. We will work with you to find the best option and match it to your cosmetic goals, budget, and recovery timeline to give you the best Brazilian Butt Lift in San Francisco, Oakland, Napa, or Sonoma.
When you are ready for the best Brazilian Butt Lift in the Bay Area, call us at 415-925-2880 or email [email protected] to arrange your free consultation. We also offer virtual consultations and convenient financing plans to make starting your BBL journey with us easier than ever.