Geneveve
Conveniently located to serve the areas of Marin and San Francisco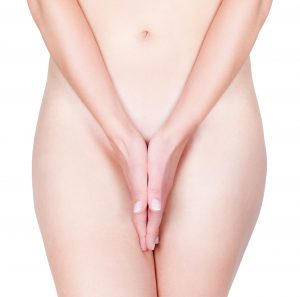 Our philosophy at PSS is to help you achieve the best version of yourself; that is, a self-confident, comfortable and satisfied self. As part of that mission to give you the best results possible, we are pleased to present the Geneve vaginal rejuvenation treatment. Feeling renewed and rejuvenated is now possible with this discreet, convenient, safe, non-surgical treatment.
Women who are experiencing vaginal dryness, discomfort, urinary incontinence or loss of vaginal elasticity due to childbirth can reinvigorate themselves with Geneveve. Clinically tested, Geneve can give you long-term results with a treatment that lasts as little as an hour, with zero downtime.
At PSS, our licensed, female providers are available to answer any questions you may have about our private, in-office Geneveve treatments.
Why Women Want the Geneveve Treatment
Women choose Geneveve for a wide variety of reasons:
The treatment is comfortable. Algorithmically-controlled cooling balances the gentle volumetric heating applied to the area. This keeps the patient's tissue safe and improves the sensation experienced during the treatment.
It is discreet. Patients can achieve their desired results after one session.
Geneveve improves women's overall quality of life by improving vaginal elasticity, reducing dryness, increasing sensitivity, and helping with incontinence.
Results are noticeable and immediate and will improve over the three months following the treatment.
How Geneveve Works: A Three-for-One Treatment
Geneveve is the cutting-edge treatment that enables women to address their vaginal laxity and dryness, as well as issues of incontinence, all in a convenient, respectful 45-minute session. The discreet treatment will be administered in-office by one of our highly trained nurses, and patients only need to complete one session to see results that will last for at least one year.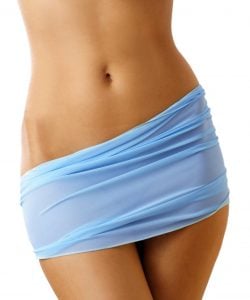 During a Geneveve treatment, an applicator the side of a thumb will be placed just inside the vaginal opening. The device will be gently rotated around the vaginal opening while emitting what is known as a Cryogen-Cooled Monopolar Radiofrequency (CMRF). This evenly-distributed energy stimulates penetrates 3-5 mm into the connective tissues, which promotes the production of collagen within the skin. Geneveve's controlled heating restores elasticity and overall health to the treated area. Due to the fact that the Geneveve system automatically cools the tissue down after it is heated, the treatment is comfortable to undergo. Anesthesia or numbing agents are not required. Patients report being aware of the heat or cooling, but experience little if any discomfort during a Geneveve treatment.
Patients who complete a Geneveve treatment feel comfortable and well enough immediately after their session to return to their usual daily activities. There is no need for downtime following a Geneveve session.
Geneveve will improve any issue the patient is having with laxity, dryness, and incontinence. The restoration of the vaginal opening will begin immediately following the Geneveve treatment and will improve to the patient's best results after three months.
How Common is Vaginal Laxity?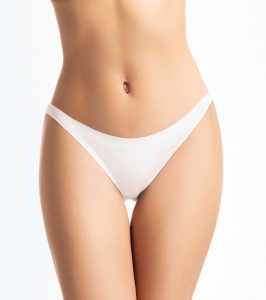 Often caused by childbirth, or the slowing of the body's collagen production that occurs naturally with age, vaginal laxity is a commonly-encountered issue for many women. Unfortunately, vaginal laxity, or the loosening of the vaginal tissue, can result in incontinence and the loss of sensation during intercourse.
By restoring elasticity to the tissue, while also protecting the current health of the vaginal tissue with controlled heating and cooling, a Geneveve treatment relieves the issues associated with vaginal laxity and enables healthier sexual function. Patients enjoy restored volume and elasticity of their vaginal tissue. Recipients of Geneveve report the results improved their confidence and a gave them greater comfort with intimacy.
How Common is Vaginal Dryness?
Vaginal dryness is another issue commonly experienced by women as they age. Loss of thickness and elasticity of the surrounding tissues can make vaginal sensation and lubrication more of an issue. Vaginal dryness is a common problem for women after they have given birth, and once they reach menopause. This can contribute to a patient's overall discomfort, and make sexual intimacy difficult to enjoy.
Thankfully, Geneveve increases the volume and overall health of the vaginal tissue, which enables better sexual stimulation and lubrication. The tightening effect of the Geneveve treatment, combined with the general improvement in the overall health of the vaginal tissue it achieves, enables and restores the body's ability to maintain healthy, natural vaginal lubrication.
How Common is Incontinence?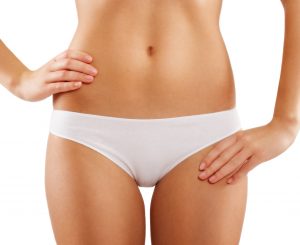 Incontinence affects more than ten million people in the United States and impacts women from all walks of life. Women are more than twice as likely to experience symptoms of incontinence compared to men. Often as a result of childbirth or menopause, women go through a loss of internal vaginal elasticity or in other words, vaginal looseness. The condition is very common and can be embarrassing, undermining your quality of life. There are a number of different types of incontinence that can affect women, one of the most common is stress incontinence. Symptoms of stress incontinence are unexpected leakages in urine that can occur suddenly or when you laugh, cough or during physical activity. These symptoms can be extremely problematic, affecting work and social life.
Commonly, childbirth, menopause and even stress can lead to incontinence. In other instances, UTIs, obesity or a medical condition can cause leakage or vaginal muscle weakness. An individual's experience with the issue can range, but in recent surveys, nearly 55% of women have complained of urinary incontinence issues.
Options for Fixing Vaginal Laxity and Incontinence
Over the years, treatments for addressing vaginal laxity and incontinence have come and gone, but most pose high risks or are only able to manage symptoms. Surgical options are risky with high costs and may require significant recovery time. Barrier devices, pads, and liners are, at best, a temporary solution, and at worst unsanitary or expensive. Many women have turned to kegel exercises, which can strengthen and tighten the pelvic floor, but results can take a long time.
At the root of vaginal laxity is skin elasticity, which is very difficult to restore through exercise or surgery. Skin elasticity is the ability of your skin to remain taut or bounce back from stretching. Your personal level of elasticity can vary, but an important measure of skin elasticity is the amount of collagen in your skin. Over time, collagen can diminish and result in loss of skin elasticity, or skin laxity. As a direct treatment of skin laxity and vaginal laxity, Geneveve can trigger your body's natural collagen production to restore vaginal tightness.
The Science of Geneveve
Geneve is a state-of-the-art vaginal tightening laser treatment that achieves long-term results for improving vaginal laxity, incontinence, and dryness. This three-in-one technology works through advanced radio frequency pulses that invigorate your body's natural restorative powers. There are no incisions, no anesthesia needed and no downtime from treatment.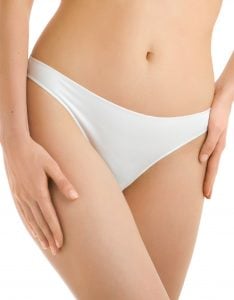 Geneveve's dual-action treatment head delivers gentle, volumetric waves of radiofrequency energy to the surface of the vaginal walls and pelvic floor. At the same time, a cryogen cooling protects the surface of the skin and surrounding tissue. The radiofrequency energy sets in motion collagen regeneration and replacement, which begins within seven to ten days of your treatment and continues well into the 90th day. The cells in the internal walls will continue to activate and form fresh collagen. As fresh collagen is created within the tissue lining, improvements in laxity and vaginal wall function follow.
Significant collagen renewal, (neocollagenesis) is achieved at three to five mm in tissue depth through controlled, evenly spaced, algorithmic heating pattern. Neocollagenesis is simply your body's own natural ability to heal tissue but kicked into overdrive to restore vaginal tightness to pre-childbirth levels.
Geneveve is the only treatment tested in a large-scale, sham-controlled multicenter study that showed consistent improvement in vaginal tightness to pre-childbirth levels. The importance of validated clinical evidence for the Geneveve treatment cannot be overstated because often with women's health and wellness there is a lack of serious attention to scientific rigor.
The vast majority of participants in the studies (88%) showed continued improvements in vaginal tightness even 12 months after just a single treatment! In the same study, a 9 out of 10 participants reported improved sexual satisfaction and experience twelve months after treatment (meaning improvement in arousal and orgasm).
Improvement in sexual satisfaction and healthy vaginal function can restore self-confidence and alleviate anxieties caused by adverse symptoms such as vaginal laxity, incontinence, and dryness.
Consultation
At PSS, we understand that the intimate nature of vaginal rejuvenation and reassure all our patients that consultations are private and personalized to your needs. Our female providers will meet with you and go over each step of the treatment to ensure you are 100% confident and comfortable with Geneveve. Depending on the issues discussed, you may also be recommended other treatments if they will better address your concerns. Our primary goal is to match you with the treatment and solution that is ideal for your body and needs.
Cost
The cost of Geneveve vaginal rejuvenation is tailored to each individual. Treatments vary depending on the area, and cost is based on that.. Please give us a call so we can help you take the step towards a better, more satisfying intimate life, and confidence to sneeze at will!