QWO Cellulite Treatment
Conveniently located to serve the areas of Marin, San Francisco, Sonoma and Napa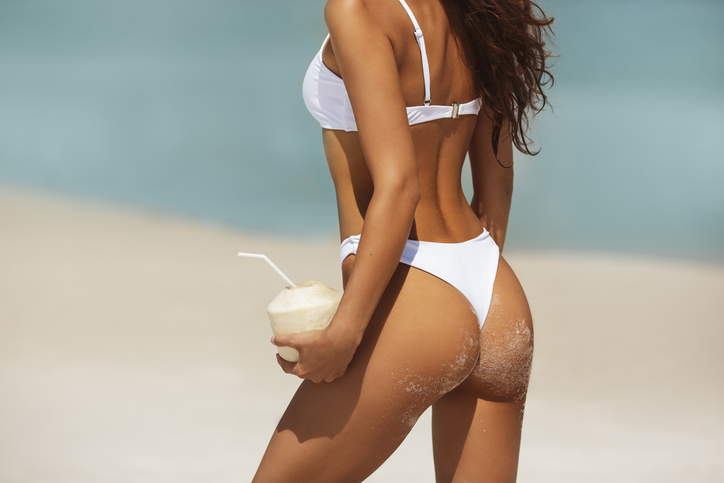 Meet QWO, the latest in cosmetic technology for combating cellulite. QWO is a prescription injectable used to treat moderate to severe cellulite in the buttocks, helping firm and smooth skin by altering fat and muscle structures directly under the skin. Injections are quick, nonsurgical, and painless, and a series of treatments starts to produce results in about 3 weeks, with optimum results showing around the 10-week mark.
Our office is the first, and currently only, practice in Marin County to offer this exciting new procedure to our Bay Area and Northern California patients. Like any treatment, the goal is not perfection, but rather realistic beauty enhancement that compliments your existing physique. On average, there is a two-grade improvement in the appearance of cellulite after completing three treatment sessions. Contact us today to start working toward noticeable results.
How Does QWO Work?
QWO works by using enzymes—called collagenases—to target tissue structure under the skin's surface. It breaks the fat bands that make up cellulite, and redistributes cells to reduce the appearance of cellulite under the skin. It also stimulates the growth of new collagen, further enhancing skin by making it firmer and smoother.
Most women will have cellulite in their lifetime, but it's possible to lessen its appearance.
It's important to understand that cellulite isn't traditional fat, but rather small fat cells that form into fibrous bands and push up against the skin. Over time, as you age, your skin naturally thins, making these bands appear more prominently beneath the surface which results in visible cellulite dimples and lines. Because of cellulite's unique nature and its difference from traditional fat deposits, healthy eating and tough workouts won't do much to reduce it. Instead, it must be combated more scientifically.
If you are bothered by your cellulite and live in Marin, Napa, or Sonoma Counties, request a consultation at our Greenbrae office to find out how QWO can help you achieve your beach body goals.
You can call us at (415) 925-2880 to have one of our friendly staff schedule your appointment.
What Causes Cellulite?
Although the exact cause of cellulite is unknown, some studies show that the interaction between connective tissue and the fat below it causes cellulite to form. When the fat cells protrude into the layer of skin, lumps and dimples will form. These become increasingly more visible with time, as skin thins with age.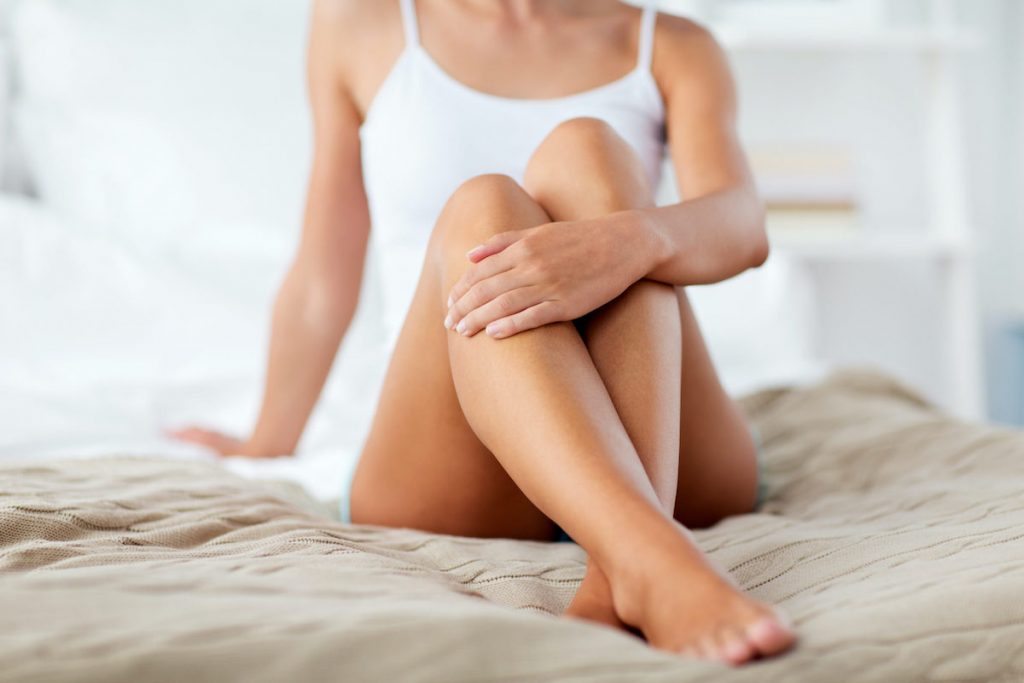 Hormones may also play a role. One theory is that the decrease of estrogen in aging women causes blood flow to connect tissue to decrease. Lower circulation results in lower collagen production, reducing your skin's natural way of repairing and restoring itself. Although cellulite is natural for all women, diet and lifestyle can also impact cellulite production, as excess fat is distributed into the skin.
The Procedure
QWO treatment is a series of sessions spaced about 3-4 weeks apart. After meeting with one of our board-certified plastic surgeons or aesthetic specialists, an appropriate treatment plan will be determined and expectations will be discussed. Treatments usually consist of 2-3 sessions spaced over several weeks.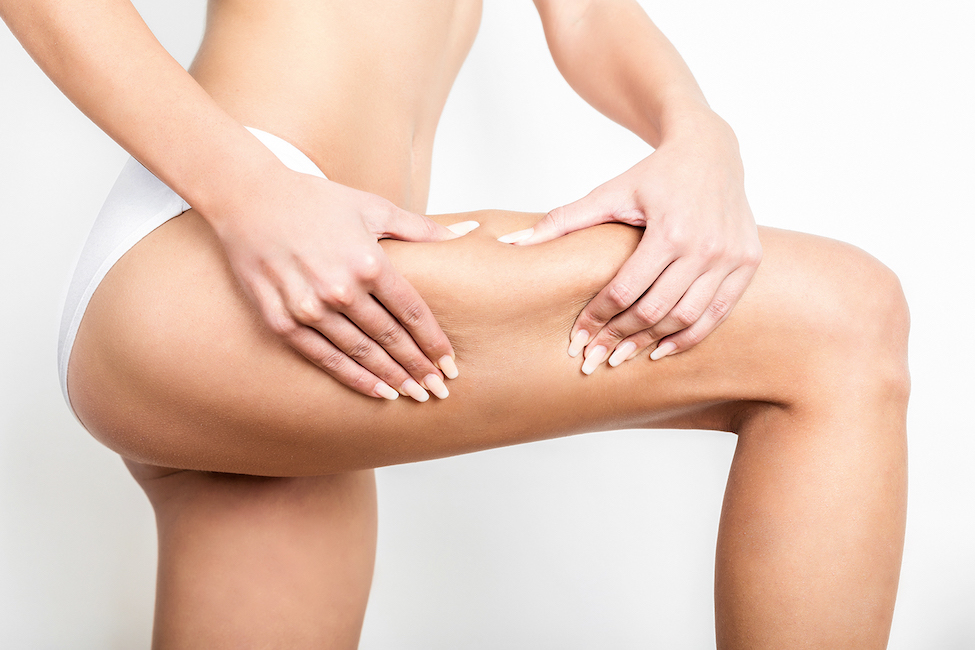 After determining specific treatment areas, a small needle will be used to inject QWO into the buttocks. Each session will consist of about 12 injections, with the total procedure time taking around 10 minutes or less.
The most visible results will be achieved in about 10 weeks. In nearly all cases, there will be no required post-treatment downtime, although localized bruising is to be expected. It is advised to plan ahead, and one should not expect to get a treatment and then be poolside in a bikini the following day.
Best Candidates
Ideal candidates for QWO injections are women seeking to reduce cellulite on the buttocks who are in good health and free of infections in the treatment area. QWO patients should also have a realistic timeframe in order to achieve noticeable results. Patients should notify their doctors of any allergies before their initial treatment. Treatment sessions are done over a period of many weeks, so if a vacation or special occasion is on the horizon, start your treatment as soon as possible.
Where can QWO be Injected?
At this time, the FDA has only approved QWO for treatment of cellulite in the buttocks of adult women. If firmer, tighter skin is desired in other areas, other fillers or injectables like Botox or Juvederm may be appropriate.
Contact our office at (415) 925-2880 to find out what best suits your target area.
Results
QWO targets cellulite in the buttocks, restructuring cells to eliminate cellulite while also stimulating new collagen production, which results in firmer and smoother skin. Once initial bruising subsides, less cellulite should be noticed, and over time, as the skin works to produce new collagen, results will further improve. Each session sees further progression, and optimal results appear at around the 10-week mark.
Recovery
QWO sessions are quick, taking around 10 minutes to complete all injections in the buttock area. There may be bruising, but there should be no downtime for patients. Results start appearing after the first treatment, but a multi-session treatment plan is preferable and produces far more noticeable improvement.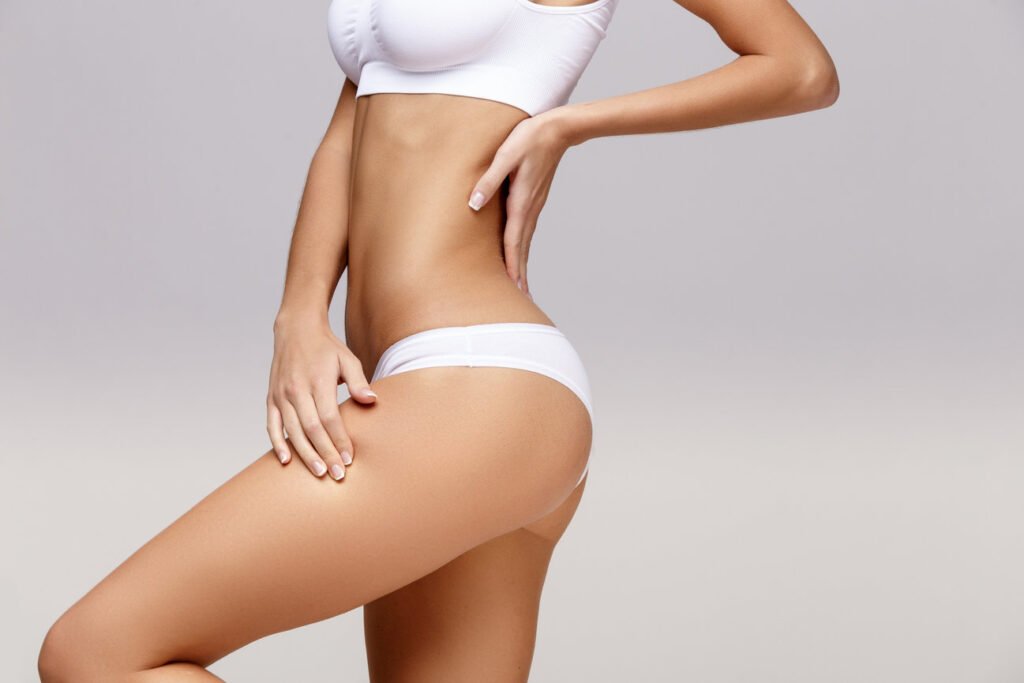 If you are planning a beach vacation or other special event, allow 4-5 months of lead time for best results.
We are excited to be the first doctors in Marin County to offer this revolutionary new cellulite treatment, and we're eager to help you on your beauty journey. Give us a call at (415) 925-2880 to schedule your consultation today.